Animas Valley Institute
Animas Valley Institute — founded by Bill Plotkin in 1980 — offers multi-day immersions into the wilds of nature and psyche for the purpose of retrieving the unique, mysterious identity hidden in the soul-waters of each life. Animas originated and continues to evolve a contemporary Western, nature-based approach to the journey of soul initiation — to our knowledge, the first of its kind.
While learning how to facilitate the encounter with soul, we discovered the vital importance of first cultivating all facets of innate human wholeness, resulting in one of the rare methods of human development that embraces the full spectrum of human capacities, an approach we call the Wild Mind work. Along the way, we were also fortunate to identify the ecocentric stages of life that lead to psychological maturity — true adulthood and elderhood. We call this model of human development the Soulcentric Wheel, a model that ultimately yields a strategy for cultural transformation.
Read About
The Two Streams of Animas Valley: Wild Mind and the Underworld of Soul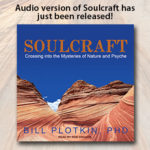 Available through Tantor or Amazon Take a listen to the Introduction
Turning to Nature to Find Our True Selves – Bill Plotkin interview Tricycle Magazine
The Story of Animas: How We Learned to Guide the Descent to Soul, by Bill Plotkin
A Brief Introduction to the Eco-Soulcentric Developmental Wheel (as presented in Nature and the Human Soul) by Bill Plotkin
"The Wild and the Sacred": Earth Day 2015 conversation between Bill Plotkin and Rha Goddess *
Bill Plotkin's Weekly Soulcraft Musings – Read the current and past weekly offerings
Sliding Fee Scale for All Animas Programs! See specific programs or contact us for details.
Wild Mind Training Program Professional training in the use of the Nature-Based Map of the Human Psyche to support others to cultivate their innate wholeness and to acquire the skills of Self-healing.                                                                                                                                                                            Continuing Education Credits Available See the informational brochure.
Bill Plotkin's "Nature and the Human Soul" selected #1 of Eight Books Every Spiritual Seeker Should Read. Check it out!
Explore Our Programs

Who We Are
Animas is a nonprofit organization of 10 to 15 guides and a small staff with offices in Durango, Colorado, USA. Since 2008, we have structured ourselves as a team-led, service organization with no executive director…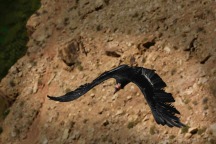 What We Do
Founded in 1980, the institute offers a rich assortment of journeys into the mysteries of nature and psyche, including soulcraft intensives, contemporary vision fasts, and training programs for nature-based soul guides.
Bill's Books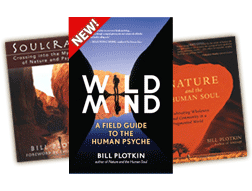 Bill Plotkin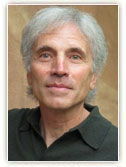 Learn more about Bill Plotkin, the founder of Animas Valley Institute.
Upcoming Programs
7.05.2017
Cortez, Colorado
7.19.2017
Jackson, Wyoming
*This interview is from Earth Day Summit, part of the Spring of Sustainability, a free online event featuring some of the most potent innovators, visionaries, green pioneers and change agents who offer skills training, inspiration and powerful solutions for our global sustainability issues. For more information, please visit the Earth Day Summit website earthdaysummit.com. This recording is a copyright of The Shift Network. All rights reserved.