Writing the Wild Soul – November 2017
Colorado
November 8, 2017 - November 12, 2017
Cost: $1190.00 - $1500.00
Venue:

Kelly Place


Guides: Geneen Marie Haugen, PhD., Pete Fonken
Limit: 16
Requires
application
backpacking
Accommodations
camping
prerequisite
retreat center
Description:
Wild musk and whispers of soul press into our waking and dreaming, leave tracks outside the door of our everyday concerns, tap at our closed windows, beckon us into the moonlight, or twilight, or star splattered night, where nothing precisely resembles the crisply-defined world of day. A faint trail shimmers in the dimness, and maybe we notice a wind-borne scent, a distant hooting, or a sensation in belly or bare feet that pulls us, allures us along the trail, through the thicket to the far horizon where familiar phenomena and perception fall away. At the edge, a portal opens into the dreamtime, into the wilder psyche, the mythopoetic imagination, the mysterious primal presence at the heart of everything. When we fall into that world, nothing is the same again. Our eyes may see differently; we may hear the underground waters or beings from across time. Our satchels may be filled with peculiar treasures that we somehow recognize as gifts for a hungry world, if only we knew how to offer them.
Perhaps we long to express our encounters with mystery, wildness, or soul in such a way that the expression reflects and evokes the experience itself. Poets, writers and storytellers know that images, rhythm, texture, and lyrical language can cast a spell that potentially draws others into the essence of an experience, and thus, a wild perception or soulful knowing is passed from one to another.
In "Writing the Wild Soul," we'll explore practices that beckon us toward non-ordinary experience and modes of participation with the world. We will press our ears to the ground, listening for mythopoetic language, for sounds and words with mud still clinging to their roots, or hinting of the holy, or gasping with transformation or dismemberment. We'll track images that can be translated into words, listening for the rhythmic breathing, faint howls, or leaping hooves of our Earthy and numinous companions. We'll practice bringing a whisper, or a full-bodied roar, from the alluring, soul-filled, animate world to the page.
"Writing the Wild Soul" is designed for those who are called to encounters with the intertwined mysteries of nature and psyche, and called, as well, to writing, poetry, spoken word, or storytelling – or other forms of expression. All levels and forms of writing are welcome; we are less interested in literary skill than in risking expression of that which can (nearly) not be expressed.
The facilitators for this offering are skilled as guides to the netherworld mysteries of soul, and skilled as imaginative writers and poets who lean toward the rich ecotone between Earthly nature and the terra mysterium, the place where the worlds touch. Geneen Marie Haugen's work has appeared in many journals and collections, including Thomas Berry, Dreamer of the Earth and Spiritual Ecology: The Cry of the Earth (July 2013); she is a three-time recipient of literary fellowships from the Wyoming Arts Council, including twice for nature writing. Peter Fonken is a poet and biologist whose writing has been inspired by a life of wandering in wild places. He has a M.S. in zoology and a B.A. in creative writing, is the editor of Animas Valley Institute's Westwords publication, and author of a forthcoming book of poems.
Words from past participants:
"Wonderful programme which enabled me to listen deeply to soul words flowing from the body of the land through the wind and storm into my own body and howling out their existence to the world. A truly amazing experience!"  — Pauline
 "….wordsmithery of the deepest kind – it made me feel proud to be human ( sadly a rare experience)"  — Bell
 "I developed a new awareness around the use of a word or a phrase that reflects an opening into my soul."  — Sharone
Meals and lodging are included in the cost of this program.
Participants are also responsible for their own transportation to and from the program location.
Guides
Geneen Marie Haugen, PhD.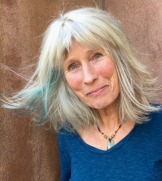 Geneen Marie Haugen, PhD, grew up a little wild, with a run-amok imagination. As a guide to the intertwined mysteries of nature and psyche, she delights in multidimensional listening, and in offering perceptive questions, ceremonies, escapades and reflections that help expand a sense of our own possibilities as individuals (and as a species), and deepen our experience of participation with an intelligent, animate Earth/cosmos. Her writing has appeared in many anthologies and journals, including Spiritual Ecology: The Cry of the Earth; Thomas Berry: Dreamer of the Earth; Written River; Parabola Journal; Kosmos; Langscape; and The Artists Field Guide to Greater Yellowstone (forthcoming). A former tipi-dweller and whitewater river guide, she now lives amidst the creatures and features of southern Utah's sandstone labyrinth. She is committed to the world-transforming potential of the human imagination in collaboration with the Earth community.
Pete Fonken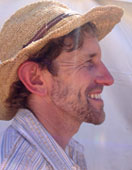 Peter Fonken's guiding is informed by a lifetime spent wandering wild places while listening to and learning from other than human beings. He feels strongly that nature's wisdom can help us access our intuitive knowing, thereby allowing a reintegration of authentic wildness and a deeper connection with Soul. He is also fascinated with the human psyche and is committed to exploring its nuances. Peter has been a ranger, guide, wildlife biologist, writer/editor, yoga teacher, and graphic designer during his peripatetic journey through life. He has a M.S. in zoology and a B.A. in both creative writing and biology, is the editor of Animas Valley Institute's Westwords publication, and author of a forthcoming book of poetry. He tends the land, an orchard, and hives of bees with his wonderful wife at the edge of the wilderness along California's central coast.
Venue
Kelly Place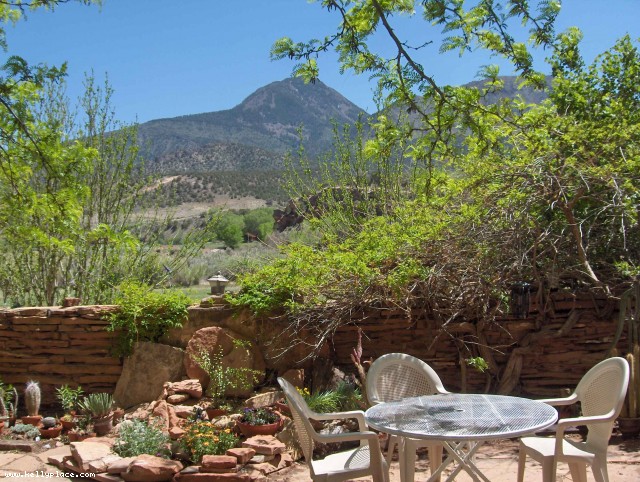 Kelly Place is both an outdoor educational center and unique bed and breakfast located in the  heart of the Four Corners, just 10 miles west of Cortez, Colorado, nestled between the red-rock  canyons and majestic Sleeping Ute Mountain. In the 1960's, George and Sue Kelly, horticulturists   from the Denver area, built the current lodge as their retirement home and created an "oasis on  the edge of the desert" with orchards, gardens and courtyards among ancient  Indian ruins.
MAP AND LOGISTICS:  For travel directions to Kelly Place, click here.
Lodging is shared (2-3 to a room) and the check-in time is 3:00 p.m. for quests and noon for 5 day intensives.