Wild Mind Intensive Sydney Australia – February 2018 (Price AUD)
February 21, 2018 - February 25, 2018
Cost: $1305.00 - $1450.00
Venue:

Swami's Yoga Retreat Centre


Guides: Rebecca Wildbear, M.S., Brian Stafford, MD, MPH
Requires
application
backpacking
Accommodations
camping
prerequisite
retreat center
Description:
All available beds for this program are full. 5 camping spots remain for a reduced price of $1435 AUD
Scholarship available!
Presented by http://www.soulcraftaustralia.com.au/ Visit their website to register

Based on Bill Plotkin's book, Wild Mind: A Field Guide to the Human Psyche, this 5-day intensive is an experiential exploration of our human psyches as unique expressions of the universal forces and patterns of nature. We will work with what we call the Nature-Based Map of the Human Psyche, which is, among other things, a comprehensive inventory of what can be right about a person, a "shadow" version of the Diagnostic and Statistical Manual (DSM), mainstream psychology's list of what can go wrong with people.
Our wild minds possess astonishing resources, untapped potentials and depths that we might not even know exist until we discover how to access them, cultivate their powers, and eventually integrate them into our everyday lives. In this intensive, we'll access these depths and potentials — which we call the four facets of the Self, or the four dimensions of our innate human wholeness — and also the four sets of fragmented or wounded subpersonalities that form during childhood.
Rather than attempt to eliminate our subpersonalities (which is not possible) or to beat them into submission, we'll cultivate the four facets of the Self and uncover the gifts of our subpersonalities. Our goal is to fully embody our multifaceted wild minds, commit ourselves to the largest, soul-infused story we're capable of living, and serve the greater Earth community.
Discover:
how to recognize and consciously cultivate the four facets of the Self — your innate human wholeness

how to identify the subpersonalities that supported you in childhood and adolescence to adapt to the challenges of family and social life, but ultimately became barriers to your full and authentic humanity

practices and guidelines for cultivating relationships between the Self and your subpersonalities, enabling you to heal your subpersonalities, discover their gifts, and foster Self-actualization

how each facet of the Self provides essential resources for the underworld journey (the descent to soul), its radical transformation of personal identity, and for living as a visionary artisan of cultural evolution.
We'll explore the landscape of the psyche through a variety of practices, including creative expression, self-designed ceremony, solo exercises while wandering on the land, group work, movement, voice dialogue, journaling, and deep imagery work.
Guides
Rebecca Wildbear, M.S.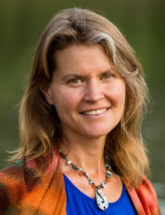 Rebecca is a river and soul guide, compassionately helping people tune in to the mysteries that live within the wild Earth community, Dreamtime, and their own wild Nature. She gently ushers people to the underground river of their greater story, so they may surrender to their soul's deepest longing and embrace their sacred gifts, live a life of creative service, and rediscover their deep belonging to the Earth community. A therapist and wilderness guide since 1997, Rebecca utilizes her training and experience with yoga, meditation, Hakomi, and somatic psychotherapy to support individuals in discovering and manifesting their soul gifts. She also leads Animas programs and is on the faculty of Nosara Yoga Institute in Costa Rica. Rebecca is the creator of Wild Yoga™, a sacred way of breathing and moving, aligned with Earth and Soul.
Brian Stafford, MD, MPH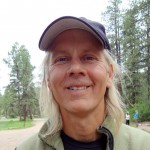 Brian Stafford is a guide to the wilderness of nature and soul. He was called out of academic medicine to serve as a guide to the depths and to serve as an agent of cultural awakening and transformation. He guides with humor, playfulness, compassion, discernment, and a deep remembering of the fullness of what each human life can, should, and was meant to be.
A native of Colorado and the former holder of an endowed chair and professor of psychiatry and pediatrics, he is an avid outdoorsman, teacher, writer, mentor, partner, and parent.
He guides individuals and groups in the Colorado River Basin as well Nosara, Costa Rica, to the place they most long and fear to go - the numinous depths of their soul.
Brian currently makes his home in Ojai, California.
Venue
Swami's Yoga Retreat Centre
One hour from Sydney