Soulcraft Intensive – July 2017-3 spaces left!
Wyoming
July 19, 2017 - July 23, 2017
Cost: $640.00 - $945.00
Venue:

Gros Ventre Campground


Guides: Doug Van Houten, Rebecca Wildbear, M.S.
Limit: 16
Requires
application
backpacking
Accommodations
camping
prerequisite
retreat center
Description: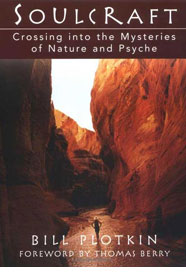 Just 3 more spaces left!
The Soulcraft Intensive is our popular five-day experiential plunge into the wild depths of Soulcraft; a synergistic set of nature-based practices designed to evoke the life-shifting experience of soul encounter. Your soul is your true self, those qualities that most deeply define and express who you are and the unique gift that you were born to bring to the world, a world so much in need of the socially transforming contributions of initiated, actively engaged adults. To encounter the soul is to discover the mystical image you were born with, which reveals the path to your greatest personal fulfillment as well as the essence of your true service to society (the cross-cultural wisdom traditions say these are one and the same). Soulcraft practices spring from nature-based cultures, modern depth psychology, the poetic tradition, and wilderness rites of passage—to comprise a truly contemporary Western path to soul discovery and soul initiation. For a full discussion, see Bill Plotkin's book Soulcraft: Crossing Into the Mysteries of Nature and Psyche.
The Soulcraft Intensive is highly experiential and—well—intense. We alternate between practices utilized in group, practices explored in solitude in nature, and sharing and deepening those experiences in small groups (5 to 9 people each). There is a Soulcraft guide for each small group, providing you with a fully individualized experience. What you discover through one practice is carried into and amplified by what you learn in the next. By the end of the intensive, you will understand yourself and your place in the world from a more soul-oriented perspective, be clearer about the gifts you were born to bring to the world, and have new skills to enrich your life and to defend the health of the more-than-human world.
Soulcraft practices include:
Soulcentric Dreamwork
Deep Imagery Work with Animal Guides
Talking Across the Species Boundaries
The Way of Council
Soul Tasks in Nature
Self-Designed Ceremony
Shadow Work
Soul Poetry
Sacred Wound Work
Synchronicities: Working with Nature's Signs and Omens
Befriending the Dark
Ecstatic Trance Drumming and Dancing
many others!
For all camping programs: Lunches, snacks, and tea are the responsibility of each participant. Breakfasts & dinners are group meals; participants will be divided into meal teams and each team will be responsible for purchasing and preparing a certain number of group meals.
Participants are also responsible for their own transportation to and from the program location.
Guides
Doug Van Houten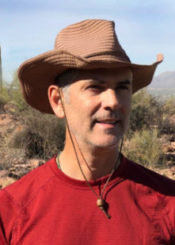 Doug Van Houten has an eye for the heartbreakingly beautiful and a wild heart that sings in the dark night of his own soul. He is beekeeper, artist, brave explorer of the "darker than darkness", student/facilitator of the Great Work, and Animas trained vision fast guide. In his own backyard of the rolling Kentucky hills, Doug organizes retreats/conferences/workshops/drumming circles, and festivals in celebration of Earth spirit. Lit by the luminescence of his own dreams, wanderings and visions, his firsthand enraptured experience is a deep exploration of his own dark wounding. Doug has taken a vow to soul, (that would kill him to break), to live consciously with grace and to stay awake. Here, he dances with shadow, hones his artistry, and answers the call to support the soulful opening of others.
Rebecca Wildbear, M.S.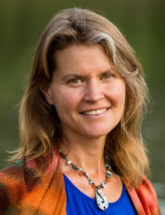 Rebecca is a river and soul guide, compassionately helping people tune in to the mysteries that live within the wild Earth community, Dreamtime, and their own wild Nature. She gently ushers people to the underground river of their greater story, so they may surrender to their soul's deepest longing and embrace their sacred gifts, live a life of creative service, and rediscover their deep belonging to the Earth community. A therapist and wilderness guide since 1997, Rebecca utilizes her training and experience with yoga, meditation, Hakomi, and somatic psychotherapy to support individuals in discovering and manifesting their soul gifts. She also leads Animas programs and is on the faculty of Nosara Yoga Institute in Costa Rica. Rebecca is the creator of Wild Yoga™, a sacred way of breathing and moving, aligned with Earth and Soul.
Venue
Gros Ventre Campground
Gros Ventre Campground is 11.5 miles south and east of Moose, Wyoming.  The campground lies along the Gros Ventre River with a mix of sites in sagebrush, beneath cottonwoods and adjacent to but a short distance from the river.  For more information, call (800) 628-9988.