Nature and the Human Soul: An Experiential Exploration of the Soulcentric Developmental Wheel – Scotland (Price GBP)
Argyll
August 28, 2017 - August 31, 2017
Cost: $500.00
Venue:

Torran Bay Hostel


Guides: Bill Plotkin, Ph.D.
Requires
application
backpacking
Accommodations
camping
prerequisite
retreat center
Description:
Only a few spots remaining! Price shown is GBP, not US dollars. Please contact Wendy Robertson Fyfe, wendy.fyfe@btinternet.com for information, application, and registration.
Nature and the Human Soul: An Experiential Exploration of the Soulcentric Developmental Wheel –
Anchored in traditional four-directions wisdom, contemporary depth and archetypal psychologies, and twenty-five years of nature-based soul guiding, the Soulcentric Developmental Wheel (SDW) is a new ecopsychology of human development and cultural transformation. It's a blueprint showing how richly we can grow and mature when soul and nature are embraced as our wisest and most trustworthy guides. It includes an integrated set of developmental guidelines that can help every human mature into an adulthood of visionary leadership — precisely what we need in this century if we are to create a just, compassionate, and sustainable world.
A life-span model of development from infancy through authentic elderhood, the SDW presents eight distinct stages of life and shows how these stages are almost always independent of chronological age, biological development, cognitive ability, or social role. Rather, the movement from one stage to the next comes about through progress with psychological and spiritual tasks that are specific to each stage. The SDW presents an achievable vision of a contemporary way of life that holds soul-discovery and genuine contribution to the more-than-human community as its most central features and goals.
(If you are a previous Animas participant familiar with the 4-directions-based map of the Self and the sub-personalities — used on many of our programs — please note that the SDW is something quite different and complementary.)
During this intensive, we employ talks (with handouts), conversation and story telling, and experiential exercises on the land as we explore the SDW and its applications to education, parenting, rites of passage, psychotherapy, personal growth, and cultural change. You'll discover how to use the SDW to clarify your own next steps of soul-infused development and learn a set of principles and practices by which you can align yourself with the lifelong journey of growing whole.
Guides
Bill Plotkin, Ph.D.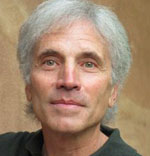 Bill Plotkin, Ph.D., is a depth psychologist, wilderness guide, and agent of cultural evolution. As founder of western Colorado's Animas Valley Institute in 1981, he has guided thousands of women and men through nature-based initiatory passages, including a contemporary, Western adaptation of the pan-cultural vision quest. Previously, he has been a research psychologist (studying non-ordinary states of consciousness), professor of psychology, psychotherapist, rock musician, and whitewater river guide.
In 1979, on a solo winter ascent of an Adirondack peak, Bill experienced a call to adventure, leading him to abandon academia in search of his true calling. Bill is the author of Soulcraft: Crossing into the Mysteries of Nature and Psyche (an experiential guidebook), Nature and the Human Soul: Cultivating Wholeness and Community in a Fragmented World (a nature-based stage model of human development through the entire lifespan), and Wild Mind: A Field Guide to the Human Psyche (an ecocentric map of the psyche — for healing, growing whole, and cultural transformation). He has a doctorate in psychology from the University of Colorado at Boulder.
Venue
Torran Bay Hostel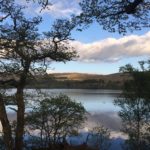 Torran Bay Hostel is part of Torran farm which is a 1600 acre hill farm , with stunning views over Loch Awe and the Western Isles.