Utah Canyoncountry Quest – September 2017
Colorado
September 12, 2017 - September 23, 2017
Cost: $2070.00 - $2685.00
Venue:

Kelly Place


Guides: Gene Dilworth, M.A., Sage Magdalene
Limit: 13
Requires
application
backpacking
Accommodations
camping
prerequisite
retreat center
Description:
THE ANIMAS QUEST
This contemporary Western embodiment of the ancient, pan-cultural vision fast is a dynamic wilderness rite for men and women seeking greater depth and clarity about life purpose and meaning. As a rite of initiation, the quest is a ceremonial descent to the underworld, in which you die to your familiar way of belonging to the world, uncover the passion and wisdom of your soul, and retrieve the gift that is yours alone to bring to the world, enhancing personal fulfillment and genuine service.
The Animas Quest catalyzes the encounter with soul by temporarily displacing everyday consciousness through five primary means: (1) solitude for three or four days and nights while (2) fasting (i.e., drinking water only), (3) being fully exposed to and enfolded within the forms and forces of nature, (4) enacting a series of ceremonies, and (5) employing a set of practices (soulcraft) that support you in crossing into the mysteries of nature and psyche.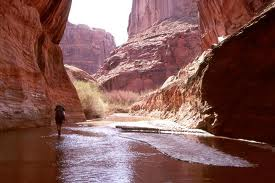 Most often, our quests take place over a total of 11days, 8-11 of which are spent in the wilderness. Preceding your time of solitude are five full days of preparation activities that enhance your ability to benefit from the fast. The first two and a half days of these five may be held at a retreat center or car-camp before we journey to our wilderness base camp (or, on some programs, remain at our car-camp).
During the five preparation days, we work with dreams, poetry, deep imagery, ceremonial drumming and dance, dialogues with nature, the way of council, and other practices to help us slip out the door of our everyday lives and access our own deeper, wilder currents.
The heart of the quest consists of the solo: three days and nights without human companionship in nature, fasting, engaging in personal ceremonies, saying yes to the mysteries of soul, tending the true mythos of your life, praising and grieving, and birthing a vision. Upon your return to base camp, there are three days of reincorporation activities, preparing you to embody among your people what you received on your fast. The last of these three days takes place back at the retreat center or car-camp.
No previous backpacking experience is required. (In fact, many of those who have quested with us have never before been camping or backpacking).
Participants are responsible for their personal camping gear, 3-7 personal lunches, and personal snacks.  Details will be included in the preparation materials sent out after registering.
This quest will spend the first three nights and last night at Kelly Place with the other nights spent in the desert canyon country.  There is an approximately 2 mile hike in to the basecamp, descending about 750 feet. Questers are responsible for their own transportation to Kelly Place and from Kelly Place to the backcountry.  We strongly encourage carpooling.
Can I attend with others close to me?
Guides
Gene Dilworth, M.A.
Gene is dedicated to the project of rewilding the human spirit as an essential dimension of being fully alive in these times. By nurturing meaningful relationship with the more-than-human world and facilitating deep inquiry into the mystery of one's true nature, he supports individuals to discover, re-member and live from the center of their soul-rooted sense of belonging to the world.
With degrees in ecology and ecopsychology, Gene has been guiding groups and individuals in transformative nature-based experiences since 1986. He has taught undergraduate and graduate level courses in environmental studies and ecopsychology, has been a university academic administrator and has served in a number of administrative and leadership roles in educational and environmental organizations.
Gene lives with his daughter in Boulder, Colorado. He nurtures his own sense of wildness and wonder by exploring the Rocky Mountain foothills and courts his muse through music and poetry
Sage Magdalene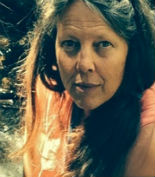 Sage has a gift for hearing and reflecting the deep stories of all beings. She invites people to thresholds and opens gates between worlds. She has been an educator, artist, dancer, and gate keeper in many ecosystems. Her greatest joy is to hear and converse with the wild others: moon, spider, frog, human, river and stars. She brings a light touch and embodied wisdom to the serious work of transformation.
Venue
Kelly Place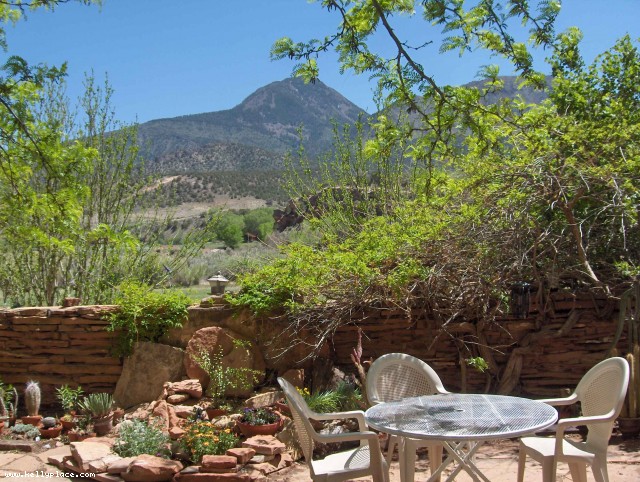 Kelly Place is both an outdoor educational center and unique bed and breakfast located in the  heart of the Four Corners, just 10 miles west of Cortez, Colorado, nestled between the red-rock  canyons and majestic Sleeping Ute Mountain. In the 1960's, George and Sue Kelly, horticulturists   from the Denver area, built the current lodge as their retirement home and created an "oasis on  the edge of the desert" with orchards, gardens and courtyards among ancient  Indian ruins.
MAP AND LOGISTICS:  For travel directions to Kelly Place, click here.
Lodging is shared (2-3 to a room) and the check-in time is 3:00 p.m. for quests and noon for 5 day intensives.