Earthsong: Awakening Humanity's Wild Notes – September 2017 Scotland (Price GBP)
September 16, 2017 - September 19, 2017
Cost: $550.00
Venue:

The Steading


Guides: Doug Van Houten, Rebecca Wildbear, M.S., Wendy Robertson Fyfe, M.A.
Requires
application
backpacking
Accommodations
camping
prerequisite
retreat center
Description:
PRICE GBP NOT DOLLAR
Earthsong: Awakening Humanity's Wild Notes
Take care you don't know anything in this world
too quickly or easily. Everything
is also a mystery and has its own secret aura in the moonlight,
its private song.
~ Mary Oliver
Since forever, humans have listened to the songs of Earth. Nalungiaq (an Inuit poet) reminds us that at one time "people and animals spoke the same language." Laurens van der Post spoke of the Bushmen in the Kalahari Desert hearing the stars sing.
In modern times, we've become lost in the noise of our current culture and deaf to Earth's songs. We've lost our wild indigeneity and forgotten our participation in the great Cosmic Liturgy. Yet the Earth's song is always here, and we can rediscover our innate ability to hear it. We can learn to listen to the sound made by each place and being: the song of the ocean, the flow and bubbling of rivers, every forest, purple bell heather, hares and stags of the hills… It's not only birds who sing — it's rocks and spiders, blades of grass in the breeze, and, well… everything!
Your soul is a song. It's vital not only to listen to the song of the Uni-verse, but also to discover and practice embodying your soul song within the greater song. If you let your dreams sing through your body, what sound would your body move? To access and embody the vital creativity at our core is to discover the song of our soul. To re-align our lives to the rhythms and cycles of nature is to first be able to sense, imagine, feel, and yes, hear them. To contribute to the Great Turning at this time of global unraveling is to respond to the soul of the world from our soul's song.
What would it be like to live our whole lives within this conversation, this music playing back and forth spontaneously and authentically, each note influencing the next? Everything may well depend on it.
This programme, with a chorus of three guides, over three nights and three days, will invite Soulcentric practices and questions such as: What is Earth's song, and what is your note in its symphony? How does your soul sing with the wavy, tall branches of a silver birch tree or raindrops on sun-lit water?
No musical experience is necessary, and nothing more than curiosity and your courage to listen is required.
Earthsong's stunning venue is at The Steading, Glen Feshie, Cairngorms National Park, Scotland. See "home base":  https://www.northshots.com/.
Cost is £550.00, including fabulous food and accommodation.
If you feel a resonance or call with this programme, please contact Wendy Robertson Fyfe on wendy.fyfe@btinternet.com for a booking form. No application required.
Listen. Every molecule is humming
its particular pitch.
Of course you are a symphony.
Whose tune do you think
the planets are singing
as they dance?
~ Lynn Ungar
Guides
Doug Van Houten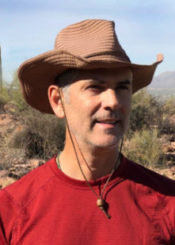 Doug Van Houten has an eye for the heartbreakingly beautiful and a wild heart that sings in the dark night of his own soul. He is beekeeper, artist, brave explorer of the "darker than darkness", student/facilitator of the Great Work, and Animas trained vision fast guide. In his own backyard of the rolling Kentucky hills, Doug organizes retreats/conferences/workshops/drumming circles, and festivals in celebration of Earth spirit. Lit by the luminescence of his own dreams, wanderings and visions, his firsthand enraptured experience is a deep exploration of his own dark wounding. Doug has taken a vow to soul, (that would kill him to break), to live consciously with grace and to stay awake. Here, he dances with shadow, hones his artistry, and answers the call to support the soulful opening of others.
Rebecca Wildbear, M.S.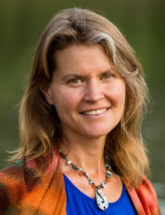 Rebecca is a river and soul guide, compassionately helping people tune in to the mysteries that live within the wild Earth community, Dreamtime, and their own wild Nature. She gently ushers people to the underground river of their greater story, so they may surrender to their soul's deepest longing and embrace their sacred gifts, live a life of creative service, and rediscover their deep belonging to the Earth community. A therapist and wilderness guide since 1997, Rebecca utilizes her training and experience with yoga, meditation, Hakomi, and somatic psychotherapy to support individuals in discovering and manifesting their soul gifts. She also leads Animas programs and is on the faculty of Nosara Yoga Institute in Costa Rica. Rebecca is the creator of Wild Yoga™, a sacred way of breathing and moving, aligned with Earth and Soul.
Wendy Robertson Fyfe, M.A.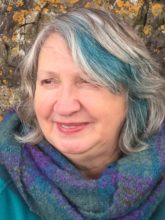 Wendy is a Renaissance woman; a nature-based soul-centric guide and mentor, poet, writer, teacher, psychosynthesis psychotherapist, programme producer, and photographer; sacred witness and wonderer of Mystery. She lived as a Cultural Historian until1995, when an Autumn Spruce along the Findhorn River, Scotland, invited her to sing. What happened next reminded her of deeper truths, visions and voices of Earth Community. In 2001 she first offered 'The Walk' in East Lothian, filmed by BBC Scotland. Her listening eye has since led her on all sorts of awe-full and wondrous places around the globe. She is passionate about, and committed to, this historic moment of 'The Great Turning' and through her journeying into and over lands experiences deeply Earth's urgency to dive down to Holy roots; to our inheritance in Imagination and Intelligence of Earth's Dreaming claiming our original mythopoetic voices.... returning with our unique and wild notes in service of Earth Community.
Venue
The Steading

Cairngorms National Park is a national park in north east Scotland, established in 2003. It was the second of two national parks established by the Scottish Parliament, after Loch Lomond and The Trossachs National Park, set up in 2002. The park covers the Cairngorms range of mountains, and surrounding hills. Already the largest national park in the British Isles, in 2010 it expanded into Perth and Kinross.