Soulcentric Dreamwork – October 2017
California
October 28, 2017 - November 1, 2017
Cost: $750.00 - $1045.00
Venue:

Joshua Tree National Park


Guides: Mary Marsden, Nate Bacon, M.A.
Limit: 16
Requires
application
backpacking
Accommodations
camping
prerequisite
retreat center
Description:
An Underworld-Focused Immersion – Application Required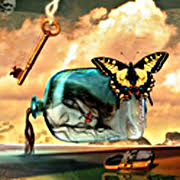 The soul yearns to dream itself into the world. Every dream emerges from the mystery of the soul and is an opportunity for our conscious self, our ego, to be further initiated into the secret stream of our deeper life.
On this 5-day immersion, you'll learn what it's like to enter dreams as mysteries; to boldly and vulnerably interact with its denizens and dreamscapes; to be moved by the deep intelligence of its living images; to open to non-ordinary ways of perceiving; and to experience the underdream of your everyday waking life.
Soul speaks through images, including those that comprise dreams. While most modern forms of dreamwork focus on interpretation and analysis, soulcentric dreamwork invites us to do something radically different — to fully surrender to the experience the dream wants us to have, however strange it may be. A soulcentric approach holds every dream as an embodied invitation to our unfolding soul story.
In this intensive, we'll wander slowly in the disturbing splendor of the nightworld's rich symbols, images, and emotions. We'll courageously commit to an extended stay in the soul's mysterious domain, permitting the dream to do its formidable work on the ego. Instead of trying to figure out the meaning of the dream, we'll submit ourselves to its atmospheres, landscapes, and characters.
Earth is always dreaming and inviting us to dive into our own dreamstream. The inner wilds of dreams and the outer wilderness of the world are two of the most potent guides to soul. Unlike any other Western form of dreamwork, we'll enter both wildernesses at the same time, amplifying the initiatory effects of both. We'll apprentice ourselves to the mystery held within our dreams while approaching the animate world as if it is listening and wanting to participate. We'll re-enter our dreams while deepening our conversation with the other-than-human world.
Through a variety of modalities — including direct dialogue with the dream itself, expressive arts and movement, deep imagery, and wandering on the land with (and in) our dreams — we'll explore how our dreams want to shift us, what doors they want to open, what underworld thresholds they want to usher us over.
Join us and deepen into your dreams and your unfolding soul story!
There is an opening downward within each moment, an unconscious reverberation, like the thin thread of the dream that we awaken with in our hands each morning leading back and down into the images of the dark. – James Hillman, The Dream and the Underworld
An application is required.  Please download Soulcentric Dreamwork Application and return to Animas office at soulcraft@animas.org.
For all camping programs: Each participant is responsible for their own lunches, snacks, and tea. Breakfasts & dinners are group meals; participants will be divided into meal teams and each team will be responsible for purchasing and preparing a certain number of group meals.
Participants are also responsible for their own transportation to and from the program location.
Start/End Time: 1 pm / 1 pm
Can I attend with others close to me?
Guides
Mary Marsden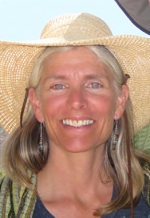 Mary is a soul-centric guide and mentor. She creatively and heart-fully invites people to be in intimate and vulnerable relationship with Nature, Soul and their own multifaceted psyches.
Mary is gifted at guiding individuals into their dream worlds, accessing the power of deep imagination, and supporting those who are ready and willing to be claimed by their unique, mystical relationship with the World. She guides with humor, genuine compassion, and a deeply intuitive knowing of the soul journey. With grace, beauty, and fierceness, Mary invites sojourners to discover their unique gifts and to bring them into world - to feed Life itself.
Mary's work is deeply informed by her love for the Colorado River Basin and its imperiled waters and spirit. She is a mother, river-runner, front yard gardener and tends a flock of hens in her backyard in Boulder, CO.
Mary incorporates her training and experience in Hakomi, somatic psychotherapy, trauma work and creative movement into her guiding. She leads Animas programs, her own locally based soul-oriented programs and mentors individuals, near and far, on their soul journeys.
Nate Bacon, M.A.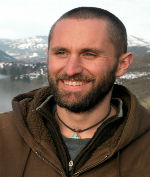 Nate Bacon lives with his family on the east flank of the North Cascades, where he delights in his great fortune of being able to raise his children on the banks of a cold mountain river. A cultural ecologist, wilderness guide, and writer, his work concerns the intertwined nature of perception, language, worldview, and identity. He is dedicated to undermining the psycho-cultural structures of our modern ways of being while remembering our inherent belonging in the world and relationship with all of life. His current writing project explores the mythopoetic relationship between evolution, human consciousness, and the ecological crises of our current moment. Nate is an avid fermenter, kitchen gardener, naturalist, wildlife tracker, and traditional bow hunter with a Master's degree in Philosophy and Religion. He serves in many roles at Animas, including as guide, trainer, and board member.
Venue
Joshua Tree National Park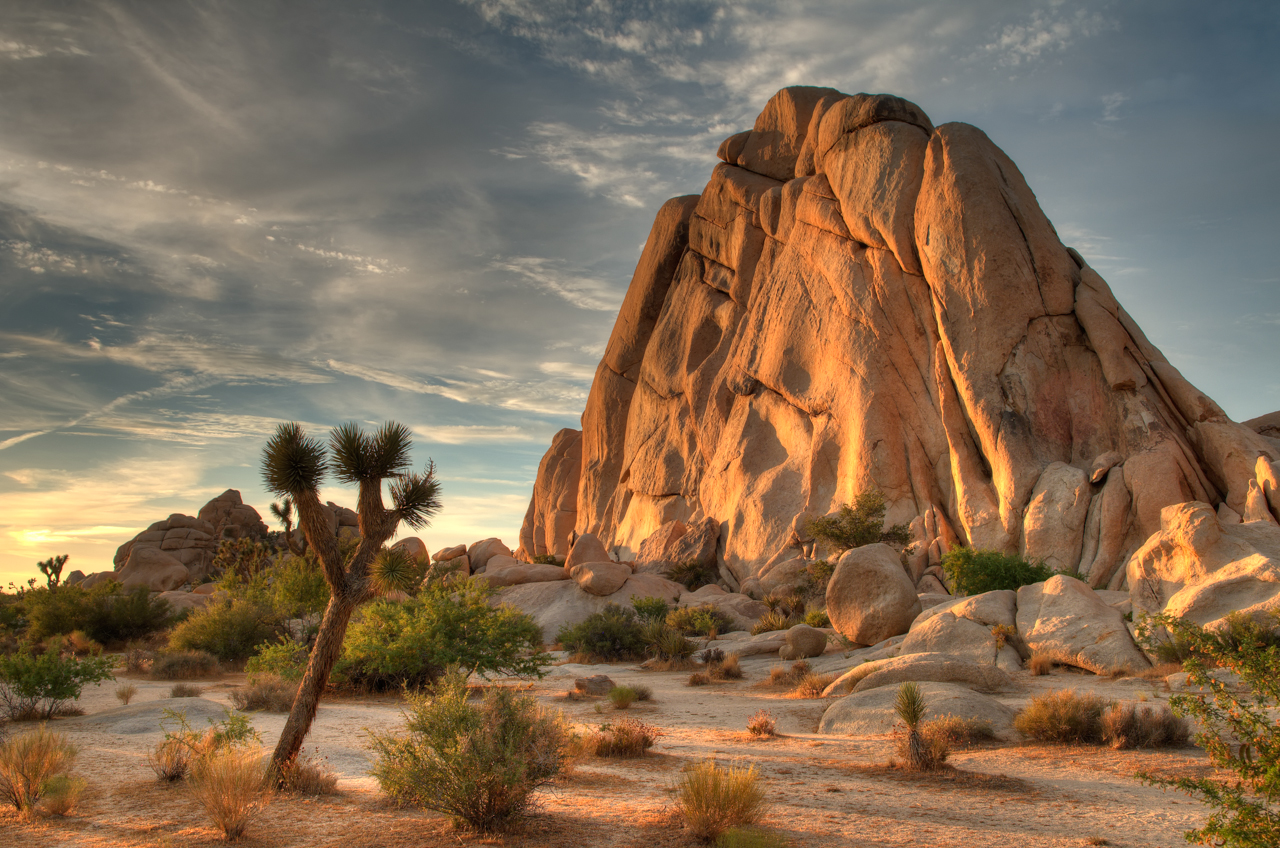 Joshua Tree National Park is immense, nearly 800,000 acres, and infinitely variable. It can seem unwelcoming, even brutal during the heat of summer when, in fact, it is delicate and extremely fragile. This is a land shaped by strong winds, sudden torrents of rain, and climatic extremes.  The park encompasses some of the most interesting geologic displays found in California's deserts. Rugged mountains of twisted rock and exposed granite monoliths testify to the tremendous earth forces that shaped and formed this land. Arroyos, playas, alluvial fans, bajadas, pediments, desert varnish, granites, aplite, and gneiss interact to form a giant mosaic of immense beauty and complexity.