Crossing into the Mysteries of Nature and Psyche: Advanced Soulcraft Intensive- August, 2017 Scotland
Argyll
August 21, 2017 - August 25, 2017
Cost: $745.00
Venue:

Torran Bay Hostel


Guides: Geneen Marie Haugen, PhD., Bill Plotkin, Ph.D.
Requires
application
backpacking
Accommodations
camping
prerequisite
retreat center
Description:
Program is full! Please contact Wendy to be place on a wait list.
Price shown in GBP. Please contact Wendy Robertson Fyfe, wendy.fyfe@btinternet.com for information, application and registration. An application is required.
In August 2017, in the incomparable Scottish Highlands, we will offer "Crossing Into the Mysteries of Nature and Psyche," – an  "advanced" version of the Soulcraft Intensive for people prepared for a radical immersion in the enigmatic dark waters of soul. This intensive is designed for those with previous Animas experience who have cultivated the resources of what we call the four facets of wholeness, and those whose primary longing now is for a first or deeper experience of soul encounter — the revelation of one's unique mythopoetic identity, an identity expressed through symbol and metaphor, image and dream, archetype and myth, an identity embodied in a mysterious story glimpsed in moments of expanded awareness and exquisite aliveness. Not intended as therapy or healing, this advanced Soulcraft Intensive assumes participants have previously attended to their foundational work of wholing and Self-healing.
Navigating our lives according to the deep currents of soul is a way of participating in the resacralization and rewilding of the world, and a way of subverting the outworn, life-assailing cultural directive to consume and out-compete. It is a way of participating in what Joanna Macy calls the Great Turning. The capacity to navigate by soul is greatly amplified through practice in community over a period of days (or weeks or months!).
Crossing Into the Mysteries of Nature and Psyche will gather an outlandish band of wanderers, tricksters, and pilgrims to explore and cultivate practices to bring awareness to the deep soul stream. We will offer our attentions to the land, our unrestrained blessings and praise, our laments, thundering questions, our madcap and sacred ceremonies.
Our intention is for the consciousness-changing practices of soulcraft to move deeper into our bones and breath; to be more firmly rooted within us when we return to our everyday lives. We will closely attend the particular ways the landscape erodes, stirs, startles, shapes, and opens us, as if some wild possibility for our individual lives is evoked by the interactive field of place, creatures (including ourselves), and practices. For much of our time together our attention will be turned outward toward the world in recognition that our particular psychospiritual niche — or soul — is enriched and enacted in relationship with the Others.
Naturally, we will be carrying a basket of soulcraft practices such as dreamwork, solo ceremonial wanderings on the land, council, deep imagery journeys, trance dance, and more. The specific practices we engage — and their timing — will spontaneously emerge from the depths that are stirred individually and collectively as we descend deeper into the currents of soul. The guides will offer individualized invitations that emerge from your own mystery journey.
Again, this is an advanced immersion, suitable for those who have previously encountered hints (or full blasts) of soul, and who are resourced enough with their four facets of wholeness to wander more deeply into the world. An application is required.
We will meet where the veil between the worlds is thin, where ancient oaks prevail and pike mingle; where you can walk up in the hills to views across the Islands at Torran Bay Hostel on the suitably named south Loch Awe in Argyll. The venue is a few hours drive or bus journey north-west of Glasgow. We will be just a few miles away from the valley of standing stones at Kilmartin and you can place your foot where Ancient Kings of Scotland were throned. Accommodation, with high quality two bed en-suite bedrooms, is available from 20th and full catering from lunch on 21st.
Guides
Geneen Marie Haugen, PhD.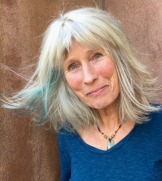 Geneen Marie Haugen, PhD, grew up a little wild, with a run-amok imagination. As a guide to the intertwined mysteries of nature and psyche, she delights in multidimensional listening, and in offering perceptive questions, ceremonies, escapades and reflections that help expand a sense of our own possibilities as individuals (and as a species), and deepen our experience of participation with an intelligent, animate Earth/cosmos. Her writing has appeared in many anthologies and journals, including Spiritual Ecology: The Cry of the Earth; Thomas Berry: Dreamer of the Earth; Written River; Parabola Journal; Kosmos; Langscape; and The Artists Field Guide to Greater Yellowstone (forthcoming). A former tipi-dweller and whitewater river guide, she now lives amidst the creatures and features of southern Utah's sandstone labyrinth. She is committed to the world-transforming potential of the human imagination in collaboration with the Earth community.
Bill Plotkin, Ph.D.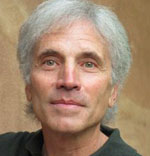 Bill Plotkin, Ph.D., is a depth psychologist, wilderness guide, and agent of cultural evolution. As founder of western Colorado's Animas Valley Institute in 1981, he has guided thousands of women and men through nature-based initiatory passages, including a contemporary, Western adaptation of the pan-cultural vision quest. Previously, he has been a research psychologist (studying non-ordinary states of consciousness), professor of psychology, psychotherapist, rock musician, and whitewater river guide.
In 1979, on a solo winter ascent of an Adirondack peak, Bill experienced a call to adventure, leading him to abandon academia in search of his true calling. Bill is the author of Soulcraft: Crossing into the Mysteries of Nature and Psyche (an experiential guidebook), Nature and the Human Soul: Cultivating Wholeness and Community in a Fragmented World (a nature-based stage model of human development through the entire lifespan), and Wild Mind: A Field Guide to the Human Psyche (an ecocentric map of the psyche — for healing, growing whole, and cultural transformation). He has a doctorate in psychology from the University of Colorado at Boulder.
Venue
Torran Bay Hostel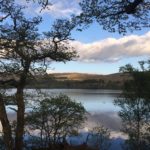 Torran Bay Hostel is part of Torran farm which is a 1600 acre hill farm , with stunning views over Loch Awe and the Western Isles.