Our Guides
Jeffrey Allen, M.A.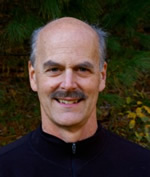 Jeffrey Allen, MACP is a Vermont psychologist in private practice since 1984. He received his graduate training at the Antioch Graduate School, and earlier studied at the University of Colorado.  He has led vision quests, wilderness-based retreats and dream work intensives as a senior guide for Animas Valley Institute throughout the United States, Canada and Scotland, as well as his own programs in Vermont. The co-founder of a men's organization, he continues to facilitate the development of vital groups for men.  Jeffrey assists people in finding vital connections with soul, spirit and nature, and bringing their personal gifts into the communities.  He is a trance drummer, a keeper of bees, and a practitioner of wild art.
Nate Bacon, M.A.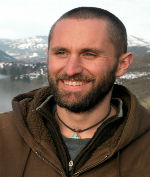 Nate Bacon lives with his family on the east flank of the North Cascades, where he delights in his great fortune of being able to raise his children on the banks of a cold mountain river. A cultural ecologist, wilderness guide, and writer, his work concerns the intertwined nature of perception, language, worldview, and identity. He is dedicated to undermining the psycho-cultural structures of our modern ways of being while remembering our inherent belonging in the world and relationship with all of life. His current writing project explores the mythopoetic relationship between evolution, human consciousness, and the ecological crises of our current moment. Nate is an avid fermenter, kitchen gardener, naturalist, wildlife tracker, and traditional bow hunter with a Master's degree in Philosophy and Religion. He serves in many roles at Animas, including as guide, trainer, and board member.
Gene Dilworth, M.A.
Gene is dedicated to the project of rewilding the human spirit as an essential dimension of being fully alive in these times. By nurturing meaningful relationship with the more-than-human world and facilitating deep inquiry into the mystery of one's true nature, he supports individuals to discover, re-member and live from the center of their soul-rooted sense of belonging to the world.
With degrees in ecology and ecopsychology, Gene has been guiding groups and individuals in transformative nature-based experiences since 1986. He has taught undergraduate and graduate level courses in environmental studies and ecopsychology, has been a university academic administrator and has served in a number of administrative and leadership roles in educational and environmental organizations.
Gene lives with his daughter in Boulder, Colorado. He nurtures his own sense of wildness and wonder by exploring the Rocky Mountain foothills and courts his muse through music and poetry
Pete Fonken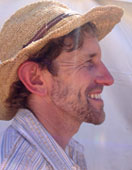 Peter Fonken's guiding is informed by a lifetime spent wandering wild places while listening to and learning from other than human beings. He feels strongly that nature's wisdom can help us access our intuitive knowing, thereby allowing a reintegration of authentic wildness and a deeper connection with Soul. He is also fascinated with the human psyche and is committed to exploring its nuances. Peter has been a ranger, guide, wildlife biologist, writer/editor, yoga teacher, and graphic designer during his peripatetic journey through life. He has a M.S. in zoology and a B.A. in both creative writing and biology, is the editor of Animas Valley Institute's Westwords publication, and author of a forthcoming book of poetry. He tends the land, an orchard, and hives of bees with his wonderful wife at the edge of the wilderness along California's central coast.
Laura Gunion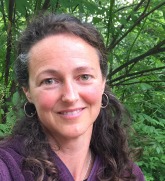 Laura believes that humans have tremendous potential, much of it hidden and unconscious. As a mentor, wilderness guide and naturalist, it is both her privilege and responsibility to support others as they encounter their true nature.  She feels it's essential that we grow, not only for ourselves, but also to create cultures that will benefit future generations. She insists on bringing the soulful and sacred into daily living. Her curiosity, acute listening, and precise questioning support people in living boldly and courageously. Laura has been a mentor at Wilderness Awareness School since 2002, and continues to love instructing at their 9-month adult program, Anake Outdoor School. She lives in the woods above Duvall , WA, where she shares land with Bewick's Wren, black bear, and many other wild ones.
Geneen Marie Haugen, PhD.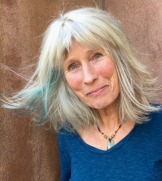 Geneen Marie Haugen, PhD, grew up a little wild, with a run-amok imagination. As a guide to the intertwined mysteries of nature and psyche, she delights in multidimensional listening, and in offering perceptive questions, ceremonies, escapades and reflections that help expand a sense of our own possibilities as individuals (and as a species), and deepen our experience of participation with an intelligent, animate Earth/cosmos. Her writing has appeared in many anthologies and journals, including Spiritual Ecology: The Cry of the Earth; Thomas Berry: Dreamer of the Earth; Written River; Parabola Journal; Kosmos; Langscape; and The Artists Field Guide to Greater Yellowstone (forthcoming). A former tipi-dweller and whitewater river guide, she now lives amidst the creatures and features of southern Utah's sandstone labyrinth. She is committed to the world-transforming potential of the human imagination in collaboration with the Earth community.
John Lynch, M.A.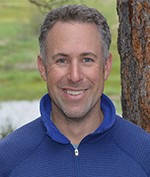 John is a university lecturer, where he weaves outdoor and eco-centric experiences into his offerings. He has degrees in outdoor education & leadership, sustainable communities, and ecopsychology. A sower of soulful seeds, John maintains heartfelt support towards fellow seekers negotiating the terrain of possibilities waiting within the field of nature and psyche. In addition to his work at Animas Valley Institute, he has training and certifications in gestalt practices and dialogical processing. John is an avid adventurer of wild places, professional outdoor educator, musician, wilderness guide and local initiator of soulful practices in his northern Arizona community.
Sage Magdalene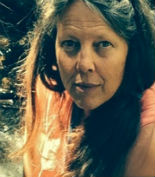 Sage has a gift for hearing and reflecting the deep stories of all beings. She invites people to thresholds and opens gates between worlds. She has been an educator, artist, dancer, and gate keeper in many ecosystems. Her greatest joy is to hear and converse with the wild others: moon, spider, frog, human, river and stars. She brings a light touch and embodied wisdom to the serious work of transformation.
Mary Marsden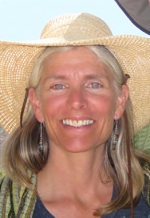 Mary is a soul-centric guide and mentor. She creatively and heart-fully invites people to be in intimate and vulnerable relationship with Nature, Soul and their own multifaceted psyches.
Mary is gifted at guiding individuals into their dream worlds, accessing the power of deep imagination, and supporting those who are ready and willing to be claimed by their unique, mystical relationship with the World. She guides with humor, genuine compassion, and a deeply intuitive knowing of the soul journey. With grace, beauty, and fierceness, Mary invites sojourners to discover their unique gifts and to bring them into world – to feed Life itself.
Mary's work is deeply informed by her love for the Colorado River Basin and its imperiled waters and spirit. She is a mother, river-runner, front yard gardener and tends a flock of hens in her backyard in Boulder, CO.
Mary incorporates her training and experience in Hakomi, somatic psychotherapy, trauma work and creative movement into her guiding. She leads Animas programs, her own locally based soul-oriented programs and mentors individuals, near and far, on their soul journeys.
Bill Plotkin, Ph.D.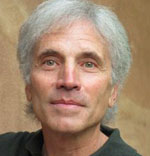 Bill Plotkin, Ph.D., is a depth psychologist, wilderness guide, and agent of cultural evolution. As founder of western Colorado's Animas Valley Institute in 1981, he has guided thousands of women and men through nature-based initiatory passages, including a contemporary, Western adaptation of the pan-cultural vision quest. Previously, he has been a research psychologist (studying non-ordinary states of consciousness), professor of psychology, psychotherapist, rock musician, and whitewater river guide.
In 1979, on a solo winter ascent of an Adirondack peak, Bill experienced a call to adventure, leading him to abandon academia in search of his true calling. Bill is the author of Soulcraft: Crossing into the Mysteries of Nature and Psyche (an experiential guidebook), Nature and the Human Soul: Cultivating Wholeness and Community in a Fragmented World (a nature-based stage model of human development through the entire lifespan), and Wild Mind: A Field Guide to the Human Psyche (an ecocentric map of the psyche — for healing, growing whole, and cultural transformation). He has a doctorate in psychology from the University of Colorado at Boulder.
Brian Stafford, MD, MPH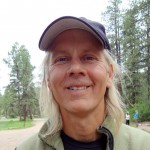 Brian Stafford is a guide to the wilderness of nature and soul. He was called out of academic medicine to serve as a guide to the depths and to serve as an agent of cultural awakening and transformation. He guides with humor, playfulness, compassion, discernment, and a deep remembering of the fullness of what each human life can, should, and was meant to be.
A native of Colorado and the former holder of an endowed chair and professor of psychiatry and pediatrics, he is an avid outdoorsman, teacher, writer, mentor, partner, and parent.
He guides individuals and groups in the Colorado River Basin as well Nosara, Costa Rica, to the place they most long and fear to go – the numinous depths of their soul.
Brian currently makes his home in Ojai, California.
Doug Van Houten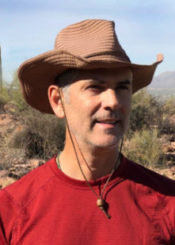 Doug Van Houten has an eye for the heartbreakingly beautiful and a wild heart that sings in the dark night of his own soul. He is beekeeper, artist, brave explorer of the "darker than darkness", student/facilitator of the Great Work, and Animas trained vision fast guide. In his own backyard of the rolling Kentucky hills, Doug organizes retreats/conferences/workshops/drumming circles, and festivals in celebration of Earth spirit. Lit by the luminescence of his own dreams, wanderings and visions, his firsthand enraptured experience is a deep exploration of his own dark wounding. Doug has taken a vow to soul, (that would kill him to break), to live consciously with grace and to stay awake. Here, he dances with shadow, hones his artistry, and answers the call to support the soulful opening of others.
Rebecca Wildbear, M.S.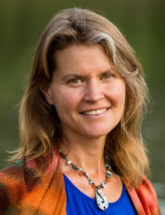 Rebecca is a river and soul guide, compassionately helping people tune in to the mysteries that live within the wild Earth community, Dreamtime, and their own wild Nature. She gently ushers people to the underground river of their greater story, so they may surrender to their soul's deepest longing and embrace their sacred gifts, live a life of creative service, and rediscover their deep belonging to the Earth community. A therapist and wilderness guide since 1997, Rebecca utilizes her training and experience with yoga, meditation, Hakomi, and somatic psychotherapy to support individuals in discovering and manifesting their soul gifts. She also leads Animas programs and is on the faculty of Nosara Yoga Institute in Costa Rica. Rebecca is the creator of Wild Yoga™, a sacred way of breathing and moving, aligned with Earth and Soul.
Sabina Wyss, CPCC, MCC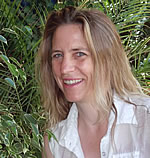 Sabina is a guide for contemporary Quests in the American Southwest and, accompanied by nomadic camel caravans, in the Sahara desert for over a decade. She leads AVI intensives, her own soul centred programs and trains new underworld guides. Sabina is a certified Life Coach (CPCC, MCC) and Holistic Health Practitioner (HMC) in private practice for over 20 years, passionately assisting others in uncovering and courageously manifesting their soul gifts. She is a founding partner of Sage Canyon, a Colorado centre for nature-based soulwork. As faculty of CTI she trains new coaches and trainers. In her work in the U.S., Europe, and Africa, she loves to dive full-heartedly and with a dash of humour into the depths of soul to help unleash the potential in all of us to be change agents in this critical time on earth.