Wild Mind Training Residential – November 2015
Colorado
November 1, 2015 - November 6, 2015
Cost: $1375.00 - $1725.00
Venue:

Kelly Place


Guides: Bill Plotkin, Ph.D., Brian Stafford, MD, MPH
Limit: 16
Requires
application
backpacking
Accommodations
camping
prerequisite
retreat center
Description:
The Wild Mind Training Residential is the core of the Wild Mind Training Program in the Nature Based Map of the Human Psyche. In this 5-day training, participants hone their skills in listening, tracking, deepening, mirroring, and creating invitations to help others cultivate their wholeness and heal their wounded and fragmented subpersonalities. We also practice the skills of council, dreamwork, and Shadow work, and further develop our understanding and use of the Nature Based Map of the Human Psyche. Included is an introduction to the use of the Soulcentric Developmental Wheel.
Designed for human development guides, the WMTP is a professional training in the use of the Nature-Based Map of the Human Psyche to support others to cultivate their innate wholeness and to acquire the skills of Self-healing.
The objectives of the Wild Mind Training Residential are to:
provide training in the NBMHP model and in the skills of facilitating nature-based wholing and Self-healing
support trainees in their personal cultivation of wholeness and Self-healing
support the career development of professionals called to guide others toward wholeness.(Note that the WMTP is not a training in underworld guiding. Learning to facilitate the descent to soul is the mission of Animas' Soulcraft Apprenticeship and Initiation Program — SAIP). An application and acceptance into the Wild Mind Training Program is required for this Residential. Continuing Education Credits are available for an additional fee. Please inquire.
Click below for full application and full program description.
As author Gary Snyder notes, "To speak of wilderness is to speak of wholeness." To have a wild mind is to have a whole mind. People with wild minds are those who have cultivated and embodied their innate human wholeness — the full rainbow spectrum of capacities, talents, and sensibilities that constellate our evolutionary birthright.
~ Bill Plotkin
Guides
Bill Plotkin, Ph.D.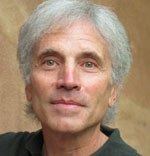 Bill Plotkin, Ph.D., is a depth psychologist, wilderness guide, and agent of cultural evolution. As founder of western Colorado's Animas Valley Institute in 1981, he has guided thousands of women and men through nature-based initiatory passages, including a contemporary, Western adaptation of the pan-cultural vision quest. Previously, he has been a research psychologist (studying non-ordinary states of consciousness), professor of psychology, psychotherapist, rock musician, and whitewater river guide.
In 1979, on a solo winter ascent of an Adirondack peak, Bill experienced a call to adventure, leading him to abandon academia in search of his true calling. Bill is the author of Soulcraft: Crossing into the Mysteries of Nature and Psyche (an experiential guidebook), Nature and the Human Soul: Cultivating Wholeness and Community in a Fragmented World (a nature-based stage model of human development through the entire lifespan), and Wild Mind: A Field Guide to the Human Psyche (an ecocentric map of the psyche — for healing, growing whole, and cultural transformation). He has a doctorate in psychology from the University of Colorado at Boulder.
Brian Stafford, MD, MPH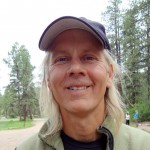 Brian Stafford is a guide to the wilderness of nature and soul. He was called out of academic medicine to serve as a guide to the depths and to serve as an agent of cultural awakening and transformation. He guides with humor, playfulness, compassion, discernment, and a deep remembering of the fullness of what each human life can, should, and was meant to be.
A native of Colorado and the former holder of an endowed chair and professor of psychiatry and pediatrics, he is an avid outdoorsman, teacher, writer, mentor, partner, and parent.
He guides individuals and groups in the Colorado River Basin as well Nosara, Costa Rica, to the place they most long and fear to go - the numinous depths of their soul.
Brian currently makes his home in Ojai, California.
Venue
Kelly Place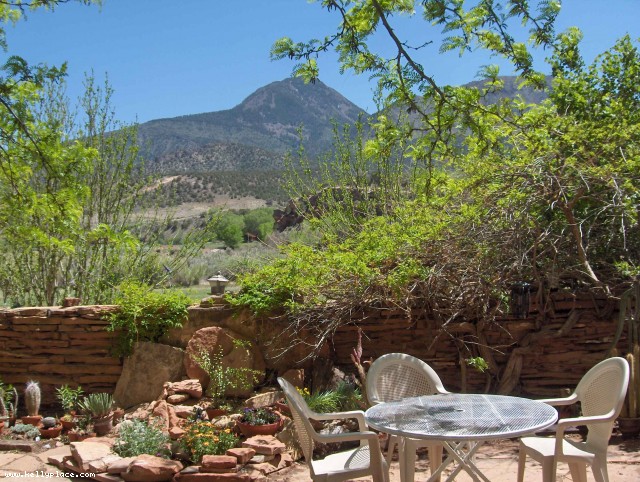 Kelly Place is both an outdoor educational center and unique bed and breakfast located in the  heart of the Four Corners, just 10 miles west of Cortez, Colorado, nestled between the red-rock  canyons and majestic Sleeping Ute Mountain. In the 1960's, George and Sue Kelly, horticulturists   from the Denver area, built the current lodge as their retirement home and created an "oasis on  the edge of the desert" with orchards, gardens and courtyards among ancient  Indian ruins.
MAP AND LOGISTICS:  For travel directions to Kelly Place, click here.
Lodging is shared (2-3 to a room) and the check-in time is 3:00 p.m. for quests and noon for 5 day intensives.