Wild Mind Intensive – May 2017
New Mexico
May 6, 2017 - May 10, 2017
Cost: $1035.00 - $1320.00
Venue:

Gila Wilderness Lodge and Hot Springs


Guides: Doug Van Houten, Sage Magdalene
Limit: 18
Requires
application
backpacking
Accommodations
camping
prerequisite
retreat center
Description: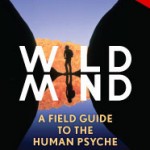 Based on Bill Plotkin's newest book, Wild Mind: A Field Guide to the Human Psyche, this 5-day intensive is an experiential exploration of our human psyches as unique expressions of the universal forces and patterns of nature. We will work with what we call the Nature-Based Map of the Human Psyche, which is, among other things, a comprehensive inventory of what can be right about a person, a "shadow" version of the Diagnostic and Statistical Manual (DSM), mainstream psychology's list of what can go wrong with people.
Our wild minds possess astonishing resources, untapped potentials and depths that we might not even know exist until we discover how to access them, cultivate their powers, and eventually integrate them into our everyday lives. In this intensive, we'll access these depths and potentials — which we call the four facets of the Self, or the four dimensions of our innate human wholeness — and also the four sets of fragmented or wounded subpersonalities that form during childhood.
Rather than attempt to eliminate our subpersonalities (which is not possible) or to beat them into submission, we'll cultivate the four facets of the Self and uncover the gifts of our subpersonalities. Our goal is to fully embody our multifaceted wild minds, commit ourselves to the largest, soul-infused story we're capable of living, and serve the greater Earth community.
Discover:
how to recognize and consciously cultivate the four facets of the Self — your innate human wholeness
how to identify the subpersonalities that supported you in childhood and adolescence to adapt to the challenges of family and social life, but ultimately became barriers to your full and authentic humanity
practices and guidelines for cultivating relationships between the Self and your subpersonalities, enabling you to heal your subpersonalities, discover their gifts, and foster Self-actualization
how each facet of the Self provides essential resources for the underworld journey (the descent to soul), its radical transformation of personal identity, and for living as a visionary artisan of cultural evolution.
We'll explore the landscape of the psyche through a variety of practices, including creative expression, self-designed ceremony, solo exercises while wandering on the land, group work, movement, voice dialogue, journaling, and deep imagery work.
Price shown is for shared lodging. Private rooms available for additional $100. Camping available for $80 price reduction. All meals included. Contact soulcraft@animas.org for room upgrade or camping option.
Guides
Doug Van Houten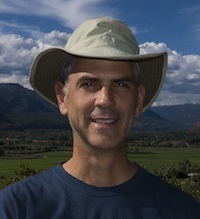 Doug Van Houten has an eye for the heartbreakingly beautiful and a wild heart that sings in the dark night of his own soul. He is beekeeper, artist, brave explorer of the "darker than darkness", student/facilitator of the Great Work, and Animas trained vision fast guide. In his own backyard of the rolling Kentucky hills, Doug organizes retreats/conferences/workshops/drumming circles, and festivals in celebration of Earth spirit. Lit by the luminescence of his own dreams, wanderings and visions, his firsthand enraptured experience is a deep exploration of his own dark wounding. Doug has taken a vow to soul, (that would kill him to break), to live consciously with grace and to stay awake. Here, he dances with shadow, hones his artistry, and answers the call to support the soulful opening of others.
Sage Magdalene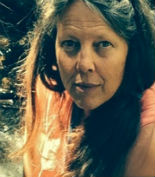 Sage has a gift for hearing and reflecting the deep stories of all beings. She invites people to thresholds and opens gates between worlds. She has been an educator, artist, dancer, and gate keeper in many ecosystems. Her greatest joy is to hear and converse with the wild others: moon, spider, frog, human, river and stars. She brings a light touch and embodied wisdom to the serious work of transformation.
Venue
Gila Wilderness Lodge and Hot Springs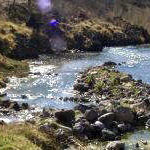 The 100-year-old Lodge was originally a school house in Hurley, New Mexico. In the 1960's, a man named Coy Rasberry single-handedly dismantled and moved it to Gila Hot Springs. The Wilderness Lodge is located in southwestern New Mexico, on the West Fork of the Gila River, in the small town of Gila Hot Springs.