Underworld Journey – March 2017
Ca
-
Cost: $2040.00 - $2800.00
Venue:

Quail Springs Permaculture


Guides: Sage Magdalene, John Lynch, M.A.
Limit: 9
Requires
application
backpacking
Accommodations
camping
prerequisite
retreat center
Description:
An Underworld-Focused Immersion – Application Required
The Underworld Journey is designed for those courageous and vulnerable individuals whose previous experience in nature-based soul work compels them deeper into the mystery — even if the mystery journey risks shredding the fine robes of comfort, success and security. The Underworld Journey awaits those who already hear mystery whispering in their day and night dreams, in unusual occurrences and encounters, in water or wind, and whose profound longing is to sense and navigate life by these deep currents. The Underworld Journey is not intended as healing, therapy or an improvement of the life we are already living, and neither is it designed for those who are simply exasperated, fed up, or who have "tried everything else."
The Underworld Journey is offered for those of you who are ready to fall so deeply into your longing and lament that your old story — as good as it is — might crack, revealing the deeper strata wherein a new story, rooted in mystery, may blossom and flourish. The guides will be supportive and lovingly fierce in facilitating an ego-dismembering encounter with the Sacred Other; the guides will be lovingly fierce in encouraging the conscious emergence of your own unique, mysterious essence that longs for full expression in the world — an expression the world simultaneously longs for (and needs).
The Underworld Journey is designed for those who are ready to face the greater challenge and intensity of a 13-day descent to soul. Relative to our other quests, there is an extra group day (for a total of nine) in the wild prior to the fast, allowing additional preparation for the descent; there is also an extra day at the end for deepening the reincorporation phase. As this is an advanced quest, the maximum number of participants on this program is nine.
This "advanced" quest is for those who have previously quested with us, have participated in at least one of our advanced programs (Advanced Intensives, Soulcraft Journeys, Vision Fast apprenticeships, or our SAIP training program), or have had significant previous experience in nature-based soul work. An application is required. If you are intrigued but not certain that the Underworld Journey is for you, perhaps you might begin by responding to the application questions — it's possible you'll catch yourself surprising yourself — and thereby know if the Underworld Journey is longing for you…
Breakfast and dinner is included, participants are responsible for providing their lunches.
An application is required. Please download Underworld Journey Application and return to Animas office at soulcraft@animas.org.
Can I attend with others close to me?
Guides
Sage Magdalene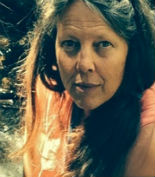 Sage has a gift for hearing and reflecting the deep stories of all beings. She invites people to thresholds and opens gates between worlds. She has been an educator, artist, dancer, and gate keeper in many ecosystems. Her greatest joy is to hear and converse with the wild others: moon, spider, frog, human, river and stars. She brings a light touch and embodied wisdom to the serious work of transformation.
John Lynch, M.A.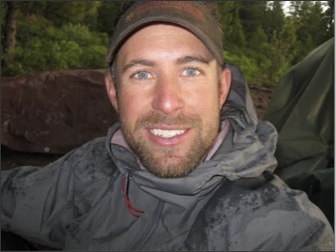 John is a university lecturer where he teaches outdoor education and leadership while also striving to be an advocate for re-wilding the heart. He has degrees in outdoor education, sustainable communities, and ecopsychology. A sower of soulful seeds, John maintains a loving curiosity and open heart in all that he offers. In addition to his work at Animas Valley Institute, he has training and certifications in gestalt therapy and dialogical processing. John is an avid adventurer of wild places, professional outdoor educator, musician, wilderness guide and local initiator of soulful practices in his northern Arizona community.
Venue
Quail Springs Permaculture
Quail Springs is located in the Coast Ranges of the southern California mountains in a quiet canyon stretching east of the Cuyama River, surrounded on three sides by the ruggedly beautiful Los Padres National Forest.