Romancing the World – March 2017
California
March 5, 2017 - March 10, 2017
Cost: $650.00 - $3855.00
Venue:

Esalen Institute


Guides: Geneen Marie Haugen, PhD., Bill Plotkin, Ph.D.
Limit: 24
Requires
application
backpacking
Accommodations
camping
prerequisite
retreat center
Description:
For registration and details, please contact the Esalen Institute at www.esalen.org or call 888-837-2536. Esalen pricing $650-$3835 based on lodging selection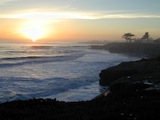 The great visions and enactments of human potential, enacted throughout time, have their roots in the human soul and in the dreams and longings of the land itself.
As the twenty-first-century human psyche re-situates itself within the larger psyche of Earth and cosmos, we might find ourselves called to new soul-infused forms of expression offerings inspired by a romance with the world's creatures, landforms, waterways, and winds. How might we more fully participate with the dream of the Earth by remembering ourselves, individually and collectively, as imaginative articulations of the anima mundi, the soul of the world?
This intensive evokes world-participatory consciousness embodied through creative forms of expression. We'll court the terra mysterium that is the source of art, poetry, great vision, and recognition of one's offering to the dance of all life. In so doing, you might discover poetry composing itself through your hands, or mysterious songs emerging from your mouth, or unexpected dances sweeping you across astonished meadows. This program is designed for visionary artisans of cultural renaissance whether or not you have ever previously composed a dance, song, or poem. (And there is no requirement that you do so during the intensive).
We'll tenderly approach the waters, forest, and mountains, gardens and creatures (human and other) of the Big Sur coast in the way of a lover, exploring how a deep romance with the world opens the way to the poetic imagination sourced in both the Earth and our individual souls. Practices we'll employ include ceremony, deep imagery journeys, council, soul-oriented dreamwork, and trance drumming and dancing. And we'll encourage solo wanderings on the land while engaging in soulcraft tasks designed to feed the mystery of relationship with the larger psyche of Earth and cosmos. We'll live the question: If Earth is romancing us for her own purposes – very much the way the nectar lust of bees serves the desires of flowers – what wild child, what honey, will we create from this joining?
Guides
Geneen Marie Haugen, PhD.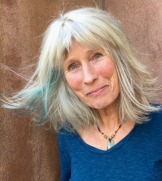 Geneen Marie Haugen, PhD, grew up a little wild, with a run-amok imagination. As a guide to the intertwined mysteries of nature and psyche, she delights in multidimensional listening, and in offering perceptive questions, ceremonies, escapades and reflections that help expand a sense of our own possibilities as individuals (and as a species), and deepen our experience of participation with an intelligent, animate Earth/cosmos. Her writing has appeared in many anthologies and journals, including Spiritual Ecology: The Cry of the Earth; Thomas Berry: Dreamer of the Earth; Written River; Parabola Journal; Kosmos; Langscape; and The Artists Field Guide to Greater Yellowstone (forthcoming). A former tipi-dweller and whitewater river guide, she now lives amidst the creatures and features of southern Utah's sandstone labyrinth. She is committed to the world-transforming potential of the human imagination in collaboration with the Earth community.
Bill Plotkin, Ph.D.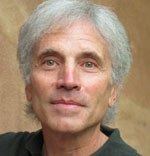 Bill Plotkin, Ph.D., is a depth psychologist, wilderness guide, and agent of cultural evolution. As founder of western Colorado's Animas Valley Institute in 1981, he has guided thousands of women and men through nature-based initiatory passages, including a contemporary, Western adaptation of the pan-cultural vision quest. Previously, he has been a research psychologist (studying non-ordinary states of consciousness), professor of psychology, psychotherapist, rock musician, and whitewater river guide.
In 1979, on a solo winter ascent of an Adirondack peak, Bill experienced a call to adventure, leading him to abandon academia in search of his true calling. Bill is the author of Soulcraft: Crossing into the Mysteries of Nature and Psyche (an experiential guidebook), Nature and the Human Soul: Cultivating Wholeness and Community in a Fragmented World (a nature-based stage model of human development through the entire lifespan), and Wild Mind: A Field Guide to the Human Psyche (an ecocentric map of the psyche — for healing, growing whole, and cultural transformation). He has a doctorate in psychology from the University of Colorado at Boulder.
Venue
Esalen Institute
There is the wonder of the place itself, 120 acres of fertile land carved out between mountain and ocean, blessed by a cascading canyon stream and hot mineral springs gushing out of a seaside cliff. There is the delicate and subtle Big Sur air of a late afternoon in May, the midnight mist of July, the drenching February rain. There are October nights so clear the Milky Way can light your walk along the darkened garden path. And always there is the sound of the sea.
Esalen is located approximately 45 miles (75 minutes) south of Monterey, and the following distances from San Jose airport (SJC) and San Francisco International Airprort (SFO). There is an occasional shuttle van service from Monterey, but a return shuttle trip back to Monterey is offered only when it is arranged in advance through our Office. There is also a shuttle service from San Jose airport or San Francisco International (SFO) to Monterey.  See the Monterey Airbus website for details  and a shuttle schedule.
SJC–San Jose International Airport–120 miles
SFO–San Francisco International Airport–150 miles
MRY–Monterey Peninsula Airport–47 miles
For more information, please visit http://www.esalen.org/ or call 888-837-2536.