Manifesting Your Vision – A Two Part Program May & Oct, 2017
Colorado
May 31, 2017 - October 22, 2017
Cost: $980.00 - $1290.00
Venue:

Sage Canyon


Guides: Sage Magdalene, Brian Stafford, MD, MPH
Limit: 16
Requires
application
backpacking
Accommodations
camping
prerequisite
retreat center
Description:
Manifesting Your Vision is an advanced program for those who are already deeply informed by their soul imagery and are ready to take steps to embody the vision they have received from Mystery.   This time of gathering the numinous pearls from the Underworld while choosing and engaging a cultural delivery system may be the most challenging time in a soulcentric life.  How does one carry the soul's image into a culture, which may be oblivious, unreceptive or downright antagonistic toward the gifts offered?  How do we move beyond doubt and fear and accept the necessary psycho-spiritual risks of walking our vision into the world?  What support systems can we develop to keep us on track with living our vision for cultural transformation?
Manifesting Your Vision provides a structure with individual guidance for a full cohort of similarly devoted and determined soulcentric visionaries.  Our group will meet for three days in the spring of 2017 and for two days in the fall. This five-month program will engage each participant in designing a specific project, which will involve apprenticing to and developing a delivery system that brings forth the mythopoetic identity and offers service to one's people.   Built into the program are three mentorship meetings with an experienced guide plus systems for participants to give and receive support for developing and completing projects.   The program will provide support for identifying and completing practical matters, engaging actively with the soul's source, and negotiating roadblocks to making a soulcentric offering to the world.
Tools will be offered for:
Gathering and clarifying the soul images and gifts from the underworld
Choosing one or more delivery systems most aligned with the mythopoetic identity
Developing and deepening the relationship between ego and soul
Exploring any protective strategies that may be holding you back from delivering your gifts
Choosing, developing and progressing with a specific project designed to embody your gifts and offer them to your people (for SAIPiens this may be the My Own Way Elective Project or Practical Application Elective)
Exploring your unique way of offering a delivery system
An application process is required for this program.
Program begins at 1:00 pm. Participants will need to arrive the night before the program start dates. Price includes accommodations in 3 tipis for up to 10 people total.  Please let us know upon registration if you would like a tipi space (no extra charge) or if you plan on bringing camping gear.
First Session – May 31-June 2nd
Second Session – Oct 21-Oct 22nd
Food: You are responsible for bringing your own lunches and snacks. All participants will take part in planning, preparing, and providing the other meals.
Transportation: You are responsible for getting yourself to and from the program location.
Lodging: This is an all-camping program.  There are 3 tipis available at no extra cost that sleep 3-4 people in them.  After registering, please let us know whether you would like to sleep in a tipi.
Guides
Sage Magdalene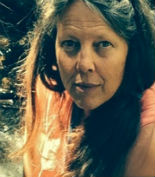 Sage has a gift for hearing and reflecting the deep stories of all beings. She invites people to thresholds and opens gates between worlds. She has been an educator, artist, dancer, and gate keeper in many ecosystems. Her greatest joy is to hear and converse with the wild others: moon, spider, frog, human, river and stars. She brings a light touch and embodied wisdom to the serious work of transformation.
Brian Stafford, MD, MPH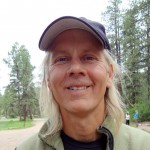 Brian Stafford is a guide to the wilderness of nature and soul. He was called out of academic medicine to serve as a guide to the depths and to serve as an agent of cultural awakening and transformation. He guides with humor, playfulness, compassion, discernment, and a deep remembering of the fullness of what each human life can, should, and was meant to be.
A native of Colorado and the former holder of an endowed chair and professor of psychiatry and pediatrics, he is an avid outdoorsman, teacher, writer, mentor, partner, and parent.
He guides individuals and groups in the Colorado River Basin as well Nosara, Costa Rica, to the place they most long and fear to go - the numinous depths of their soul.
Brian currently makes his home in Ojai, California.
Venue
Sage Canyon
A beautiful desert location situated close to Canyons of the Ancients National Monument in southwest Colorado.